First, NHADA helped ensure that all New Hampshire auto businesses were essential under the stay-at-home orders. Then NHADA provided the needed guidance and PPE equipment to help you operate COVID-safe.
Now that business is starting to return to normal, we ask that you continue to use NHADA's store for all your automotive business supplies branding products and apparel. All purchases help fund our legislative and regulatory actions. Please consider NHADA to be essential to your business operations.
Are you looking to place an apparel order in the near future now that we are in midst of the summer months and slowly getting into the beginning of fall? Brendan is here to help with industry-leading turnaround and pricing.
Check out his online catalog: https://catalog.companycasuals.com/
Check out how he was able to help out the Tulley Automotive Group:
https://www.youtube.com/watch?v=XewxZz-uGuA&feature=youtu.be

Brendan handles the entire process for you. From ordering the clothing, to decorating it (embroidery or screen print), to delivering it to you.
Want to find out just how much money Brendan can save your business? Schedule an in person or phone call meeting with him at meetings.hubspot.com/bjaworski. It is as simple as Brendan taking a look at the clothing item number from your previous order and getting you a quote. Just compare his pricing to your last invoice from his competitor to see the savings!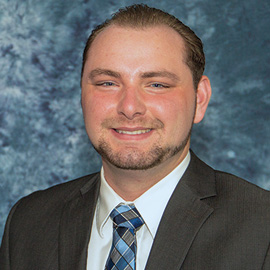 Brendan Jaworski, Sales Representative, Products Division