Come spend a day on the green and support the NHADA Education Foundation during the Annual "Drive for a Tech" Golf Tournament on Friday, September 18, at the Pease Golf Course in Portsmouth, New Hampshire.

Now is the time to register your company's foursome to be sure you don't miss out on all the new exciting changes we have planned for this year's event. Each registered player will be measured for custom golf shoes to go home with or to enjoy breaking in on the course for the day.

Enjoy a gourmet boxed lunch on the course and don't worry, the beer cart will be making the rounds as you play. Be sure to pre-purchase your value package of raffle tickets that will give you four entries into the raffle for some prizes you won't want to pass by, along with a mulligan that can come in handy throughout the day!

Play a full 18 holes with entertaining new challenges along the course. These include the Marshmallow Challenge, where you will compete against your team members to see who can drive a marshmallow the farthest! Looking for a way to showcase your company? Become a sponsor of our new Precision Challenge, where opponents will put their precision to the test while aiming to hit a bullseye on the driving range.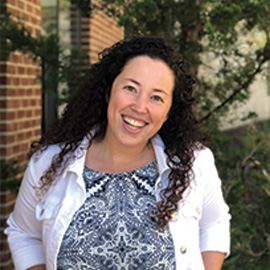 Kaleena Guzman, Professional Development and Major Event Specialist