Worker health and safety has never been more visible. For months on end, there have been daily briefings from politicians and infectious disease experts leading the news cycle. In many ways, COVID-19 has been the tipping point for heightening the status of employee health and safety.
The inherent risks associated with the industry have not gone away during the COVID-19 pandemic. Employees still need to know the risks associated with their duties as well as how to effectively reduce their exposure.
From experience, I have seen that so many businesses have had incredible open-door policies. Employees were able to have direct and candid conversations with management and ownership regarding workplace safety. Now due to COVID-19, the doors are figuratively and literally closed because of social distancing measures. The loss of this face-to-face interaction is a new challenge for the workplace. Communication must not be lost.
The NHADA Loss Prevention staff is here to assist in bridging the gap and helping develop a plan of action.
Environmental, Health and Safety Audits
The Loss Prevention staff is set to begin continuing our biannual environmental, health and safety audits. In the past, these audits were performed at random, but moving forward, we will be reaching out to management to schedule these audits. The audits will then be emailed to management in a timely manner.
Employee Training
For some time, the Loss Prevention staff has been working on creating a number of options on various platforms to provide flexibility in how training is delivered.
The current options available are:
On-site, in-person
Online
DVDs
On-site, in-person training has long been the desired option for both the Loss Prevention staff and businesses. These trainings often result in an open dialogue where we often see solutions that arise to employee concerns.
To perform on-site, in-person training, many facilities do not have the space to abide by social distancing guidelines. If your preferred method of delivering training to employees is on-site, in-person training, we can run multiple sessions with smaller groups to meet social distancing guidelines.
NHADA has a host site, https://nhada.traincaster.com/, where trainings can be administered online. Traincaster has many benefits. Employees can complete the trainings on their schedule. An employee can even stop a training midway through completion and pick it back up later on if needed.
If you would like more information on traincaster, please contact your loss prevention representative.
Lastly, we have DVDs that can be dropped off at your facility upon your request. Currently, we have the following trainings on DVD.
Fire Extinguisher and Emergency Evacuation
Bloodborne Pathogens
Automotive Lift
Forklift Safety
Hazard Communication
Ergonomics
Back Injury Prevention
Safety Committee Meetings
The New Hampshire Department of Labor still requires employers of 15 or more employees to conduct four safety meetings per year.
Over the past few months, we have seen many businesses come up with creative solutions to keep their committee intact and productive. Meetings have been held outside in the parking lots and on zoom calls.
We strongly encourage keeping your committee active during this time. In most cases, appropriate social distancing can be met for on-site meetings, but if your facility is not able to meet social distancing or would prefer having the meeting in another method (i.e., a zoom call) that is an option as well.
The Loss Prevention staff very much looks forward to continuing to work with you, your employees and businesses. Anticipate hearing from your representative in the near future.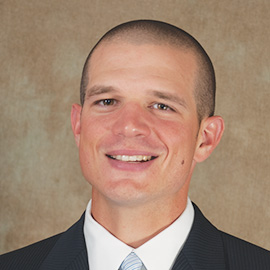 Pat Austin, Senior Loss Prevention Consultant