Congratulations to Michael Boutin, a Salem High School CTC student, this year's Big Raffle winner of $25,000! Michael plans to attend Nashua Community College this coming fall and will be taking part in the Honda Automotive Technology Program. Our runner-up Abigale Orthman won a $1,000 scholarship. Abigale is a student from Sugar River Valley RTC. Michael, Abigale, and 379 other high school and college auto tech students received raffle tickets because many NHADA members donated those tickets through our "20 for 20" program!
In addition to having two overall top winning students, let's not forget the real reason we hold this event each year.
Due to your generous donations, this year's Big Raffle was a HUGE success, and we will be able to continue to award even more scholarships through the NHADA Foundation. These scholarships help grow our NH automotive workforce and provide your dealerships and shops with standout employees at the start of their careers.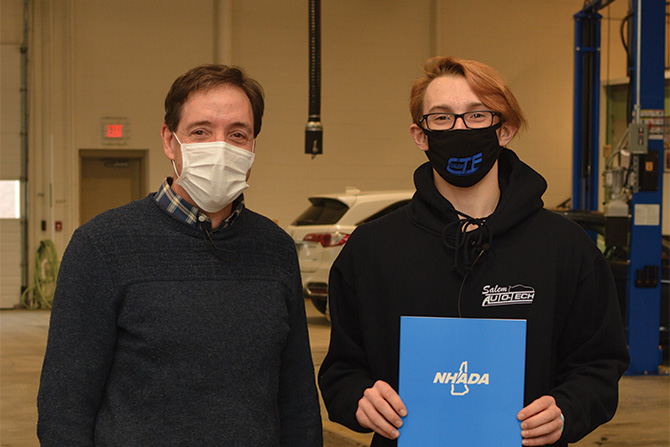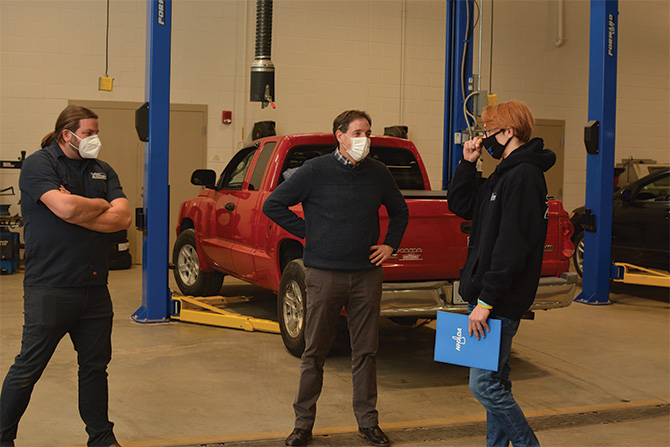 Although this year's event was virtual, the success of it remained the same. That is all due in part to our dedicated Association Partners and members like you. Of course, we made the best of going virtual and did not let it put a damper on the night!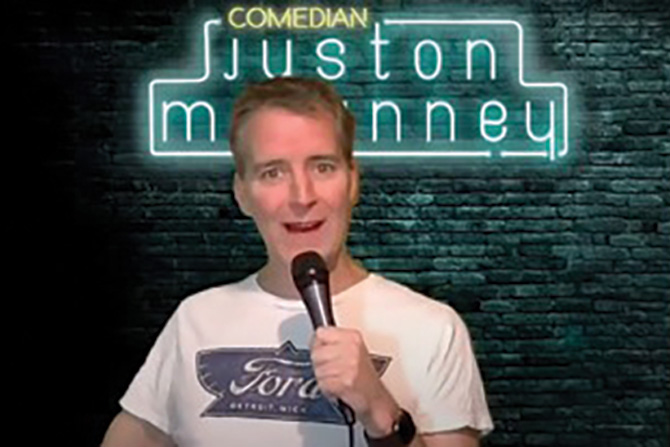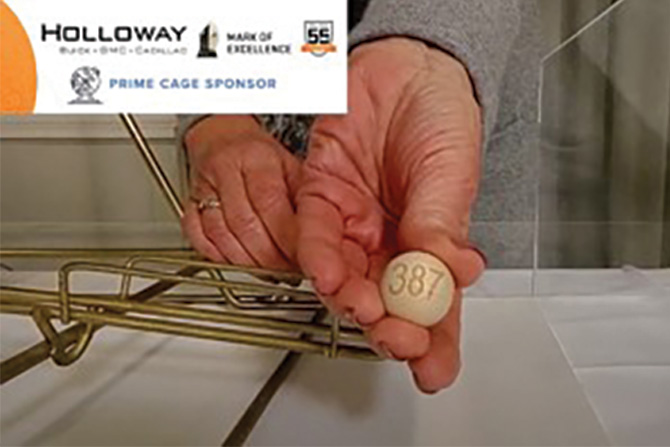 Comedian Juston McKinney invited us into his virtual comedy club during our commercial breaks and gave us all the laughs we really needed coming out of 2020. Thank you to Albin, Randall & Bennett for sponsoring the much-needed entertainment for the evening!

Being virtual allowed us to offer many unique sponsorship opportunities. Holloway Buick GMC Cadillac was our prime sponsor of the evening with all eyes on the cage as the 64 partner sponsored balls were pulled! Our AV sponsors at Northeast Delta Dental made it possible for us to get the needed equipment to put together a very polished broadcast.

Let's also not forget our virtual silent auction sponsored by Larry & Tim Foss' Northeast Auto Auction. Thank you to all of our bidders, many of who went above market value!