Our 24th annual Drive-for-a-Tech Golf Tournament took place on Friday, September 18th, at Pease Golf Course in Portsmouth, NH. This annual event supports the NHADA Education Foundation and is one event you never want to miss! Thank you to Auto Auction of New England for again being the prime sponsor for the day.
We worked hard to ensure that this event was safe while still being a great opportunity to connect and have some fun. This year, there were a few minor changes to help with social distancing. Players had set tee times to help stagger large groups. We also started the morning off right with signature bloody marys! There were several opportunities throughout the day to mingle and network with our members and partners.
Throughout the course, folks were met with some new fun challenges that put their golf game to the test! This year's putting challenge was sponsored by Gordon-Darby NHOST Services Inc. and was an unconventional one. Players took their shot using a hockey stick to see how close to the hole they could get.
The new marshmallow challenge was a great new test this year! This challenge was sponsored by Volvo Cars Exeter and EasyCare New England. Golfers could pick any club they wanted and see just how far they could hit a marshmallow off a tee. This one sure was fun to watch!
The fun continued off the course with team photo-ops and raffle prizes, like the Great NH Tour Package Sponsored by Bob Leavitt Auto & Truck. This prize granted the winner a visit to local breweries, wineries, and distilleries on their own time.
It was a great day, and we can't wait to see you on the green in 2021!
For more information on the golf tournament or our events, please reach out to Kaleena Guzman at kguzman@nhada.com or give her a call 800-852-3372.

https://foundation.nhada.com/events/golf_tournament?hsLang=en


Challenge Results
Precision Challenge: Undefeated
Marshmallow Drive: Joe Rando – AutoServ
Air Cannon:
Emily Gaudet – AutoServ
Jeff Corriveau – Key Auto
Putting Contest: Jim Schaffer – NorthEast
Dealer Services
On-Course Contest Results
Hole-in-One: Undefeated
Closest-to-the Pin:
James Godfrey – Tyler Simms & St. Sauveur, CPAs
Richard Bellino – Toyota of Nashua
Marc Provencher – Bob & Sons Automotive
Longest Drive:
Chad Hopkins – Staples
Nick Sansone – Portsmouth Ford Lincoln Inc
Tournament Results
1st Place: Staples
Greg Hird, Shawn Hird, Chad Hopkins, Sam Guimond
2nd Place: Jewett Construction
Greg Stewart, Gregg Blair, Jeff Moynihan, Bret Cote
3rd Place: AutoFair Volkswagen
Nick Ayotte, Jason Clark, Frank Cisewski, Alec Medic
"Thank you to our sponsors, Association Partners and golfers for an amazing day," said Pete McNamara, NHADA President. "Our Education Foundation is stronger because of you."
"Thanks to all for your support, we are able to continue to meet our workforce development needs through scholarships, program advancements and so much more," said Jessica Dade, Executive Director of the Education Foundation.
We look forward to another successful event next year!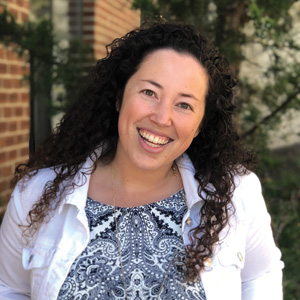 Kaleena Guzman
Professional Development and Major Event Specialist