The New Hampshire Automobile Dealers Association is excited to announce John Sawyer, Jr. as its new Chairman of the
NHADA Board of Directors. Sawyer is currently Vice President at Portsmouth Ford and has worked in the automobile industry since graduating from the University of New Hampshire. NHADA serves more than 500 member dealerships and repair shops throughout the state and is a critical voice in issues relative to the industry.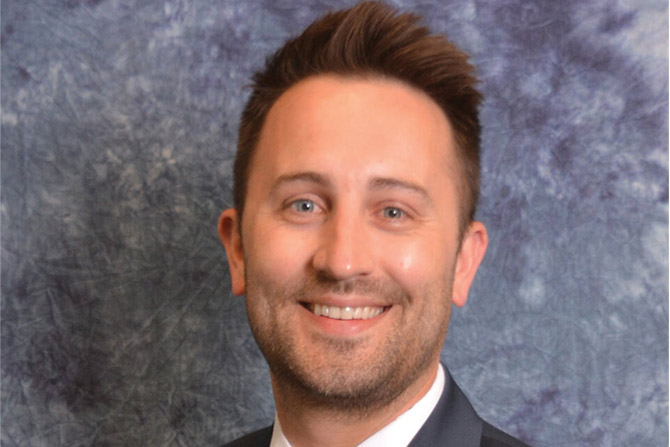 "My family is deeply rooted in this business, and I am honored to step up to help lead the association into the future," says Sawyer. "Although we work in a highly
competitive industry, our members are also a family, working closely together on a variety of common-interest challenges such as workforce development. I'm ready to get to work."
Sawyer replaces outgoing chair Jay McFarland, owner of Hampton Ford-Hyundai, who has served with NHADA in
various ways for nearly 15 years. McFarland is a third-generation owner of an auto dealership and has brought great insight and experience to his role as Board Chair.
"We like to refer to John and Jay as our Association's
Seacoast Connection, as both men have made great
statewide contributions to our work," explains Pete
McNamara, President of NHADA. "With changes in
technology, the regulatory environment, the economy
and workforce, there's a lot of work to do in our field. We
are in good hands with John, and many thanks to Jay for
his steady leadership as Board Chair."