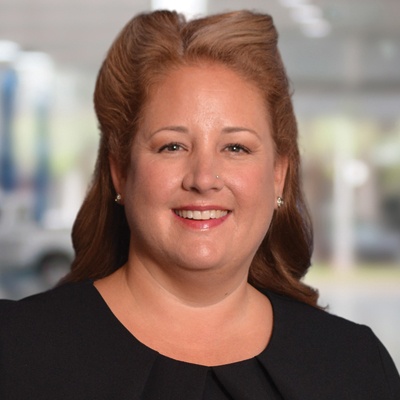 NHADA is pleased to announce Lisa English as the new Administrative Assistant to the NHADA Foundation.
Lisa has experience in the education world, including the CTE realm, as the Administrative Assistant at Pittsfield High School. In her time at Pittsfield Middle High School, one of Lisa's many supporting roles with the Guidance Department was providing college and career planning for students and families, promoting scholarships, job search, military recruitment, and creating student awareness for the Concord Regional Technical Center programs within the Pittsfield district.

She also has experience in the automotive world as she is the office manager for her husband's business, Traditional Speed and Custom. She is a five-year veteran of the Race of Gentlemen and was one of the first women to compete in the race. She has been featured on the show "Americarna" with Ray Evernham on the Velocity Channel. She and her 29 Roadster have been featured in Ol'Skool Rodz, Hot Rod Magazine, Hemmings Motor News, and even used on promotional advertisements for Harley Davidson Motorcycles. This led to Lisa's participation in the Motor Mouth live storytelling event at the Larz Anderson Auto Museum, a specially curated night where each speaker had an opportunity to discuss their passion for hot-rods, racing, and what makes racing extraordinary. For Lisa, it isn't about winning or losing; it's about the fun of it and sharing a love for racing old machines. She is always encouraging other women to race and hopes she's setting it up for the up-and-coming women in the hot rod community.
Lisa currently resides in Pittsfield, NH, with her husband Eli and their two sons. Together they are active members of the community. She has volunteered as PTO Vice President, PTO President, Old Home Day Committee Member, and the PES Food4Kids. When she is not working, you can find her enjoying her time gardening, out for a drive with her family in her 1957 Chevy Station Wagon or drag racing in her 1929 Ford AV8 Roadster at The PineTree Jamboree.
At NHADA, she will be providing support for all workforce development initiatives, utilizing her people skills, resourcefulness, and commitment to student success. You can expect to hear from her regarding school connections and advisory boards, 20 for 20 raffle sales, event planning for College and Career Days and skills competitions, scholarships, apprenticeships, and the job training grant.